KEEP UP WITH YOUR FITNESS
We are committed to providing as many resources to help you keep up with your fitness.

Stay fit and healthy by taking your workouts with you!
LES MILLS ON DEMAND is the perfect way to work out where and when you want, to stay on top of your fitness. With a FREE 30-DAY TRIAL it's easy to try it out. You get 24/7 access to the same scientifically proven workouts you enjoy with us at the Y, on your time, at your place, when it is convenient to you.
There are over 800 LES MILLS classes currently online, including everything from strength training to cardio, dance fitness to yoga fusion, and so much more.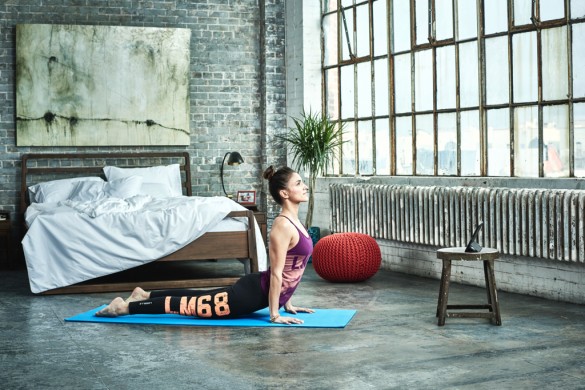 Frequently asked questions
HOW MUCH IS THE SUBSCRIPTION TO LES MILLS ON DEMAND AFTER MY FREE TRIAL OFFER?
By registering through our affiliate link, the Y is able to offer the subscription for an exclusive member price of $9.99/month, regularly priced at $12.99/month. The free trial is not available to existing subscribers or past trialists.
---
ON WHAT DEVICES IS LES MILLS ON DEMAND AVAILABLE?
LES MILLS On Demand lets you do your workouts on most popular devices. In addition to the website, LES MILLS On Demand workouts are available through free apps on: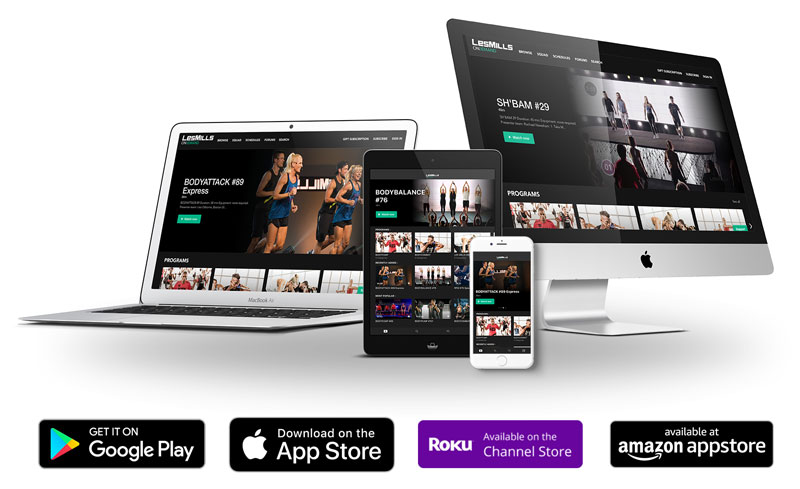 • Smartphone: iPhone, Android phone,
• Tablet: iPad, Android tablet, and
• TV streaming: Amazon Fire TV, Roku, Apple TV4, Android TV
You can also cast your workouts to Apple TV from your Apple devices and Chromecast from your computer and Android devices. Simply search "Les Mills On Demand" in each device's app store to find our app. If the app does not appear when you search in the app store, the app is not available for your particular version of that device.
---
HOW DO CUSTOMERS CANCEL?
Customers can cancel at any time via the accounts section within LMOD or they can contact support.
---
WHAT EQUIPMENT OR PREPARATION DO I NEED FOR A LES MILLS ON DEMAND WORKOUT?
Many of the LES MILLS On Demand workouts don't require any equipment at all. All you need is space to move safely (recommended at least 6sq.m or 60sq.ft. of clear space).
LES MILLS BODYPUMP and LES MILLS GRIT STRENGTH are weights-based workouts that use a barbell and/or weights plates, LES MILLS CXWORX requires a resistance band and weight plates and LES MILLS RPM requires a stationary cycle.
---
HOW DO I PURCHASE EQUIPMENT FOR A LES MILLS ON DEMAND WORKOUT
Equipment can be purchased online at shop.lesmills.com/equipment or amazon.com.

AmazonSmile
AmazonSmile Foundation will donate 0.5% of the purchase price of eligible products to the Fond du Lac Family YMCA.
Every item available for purchase on www.amazon.com is also available on AmazonSmile (smile.amazon.com) at the same price. You will see eligible products marked "Eligible for AmazonSmile donation" on their product detail pages.
How to sign up:
Visit smile.amazon.com to create an account

Search Young Mens Christian Association of Fond du Lac

Bookmark smile.amazon.com so that the Fond du Lac Family YMCA benefits from your purchases.